Our medical-grade facials are one-of-a-kind and take an hour and a half. Our signature facials start with a 30-minute consultation followed by thorough cleansing and extracting of the face, after which serums, oils, or other nourishing products are then added to help maximize your results.
Honey Skincare Studio's medical-grade facials are like no other. Our facials aren't 30 to 45 minutes, they are an hour and 30 minutes! Every client is different and requires different areas of attention, and here at Honey Skincare Studio, our medical-grade facials reflect that. Facials start with a 30-minute consultation where your skincare expert will thoroughly analyze your skin and create a plan of action to help you achieve the best results from your facial.
The facial itself lasts for a full hour, during which your skincare expert will thoroughly extract and cleanse all areas of your face, while also applying different products to further boost your skin's health.
Different skin types and tones require different methods, different products, and a different overall approach. Still, whatever it may be, our skincare experts will walk you through each step and explain the how and why of everything they do.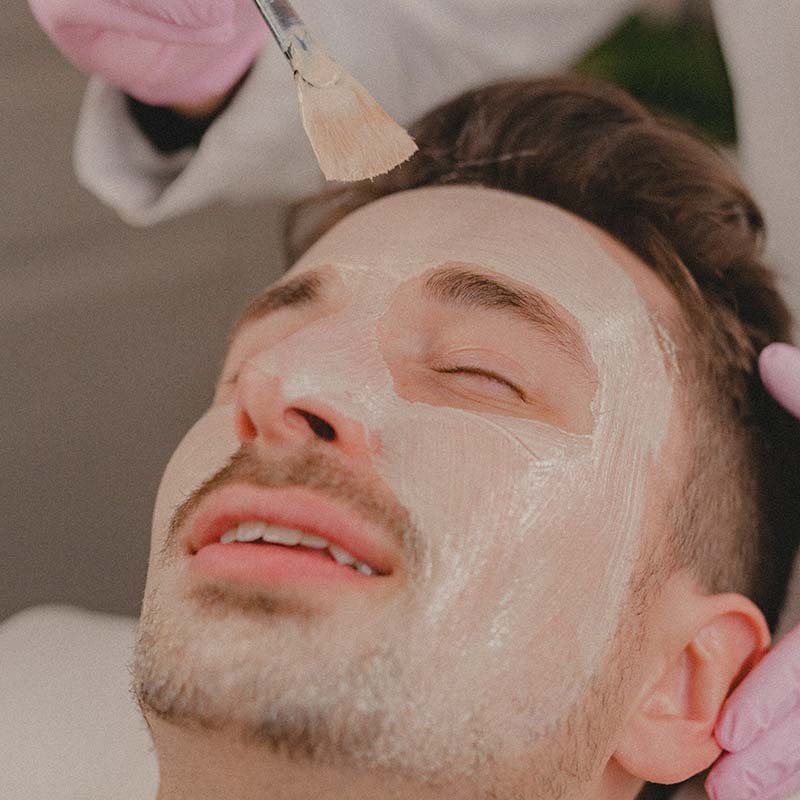 How Medical-Grade Facials Work
Medical-grade facials are one of Honey's best and simplest ways of meticulously cleaning and extracting all unwanted material from our patients' skin.
Since our facials start with a 30-minute consultation, our skincare experts can create a detailed plan that documents step-by-step which techniques should be used to get the most out of your facial. By creating a tailored plan to address your skin, the cleansing and extracting process is even more personal and effective. Our skincare experts will closely observe how your skin is reacting to each step of the facial and adjust accordingly to ensure the best possible results.
To top it all off, our staff will handpick various serums or oils from our large inventory of medical-grade products to apply to give your skin the correct nourishment it needs.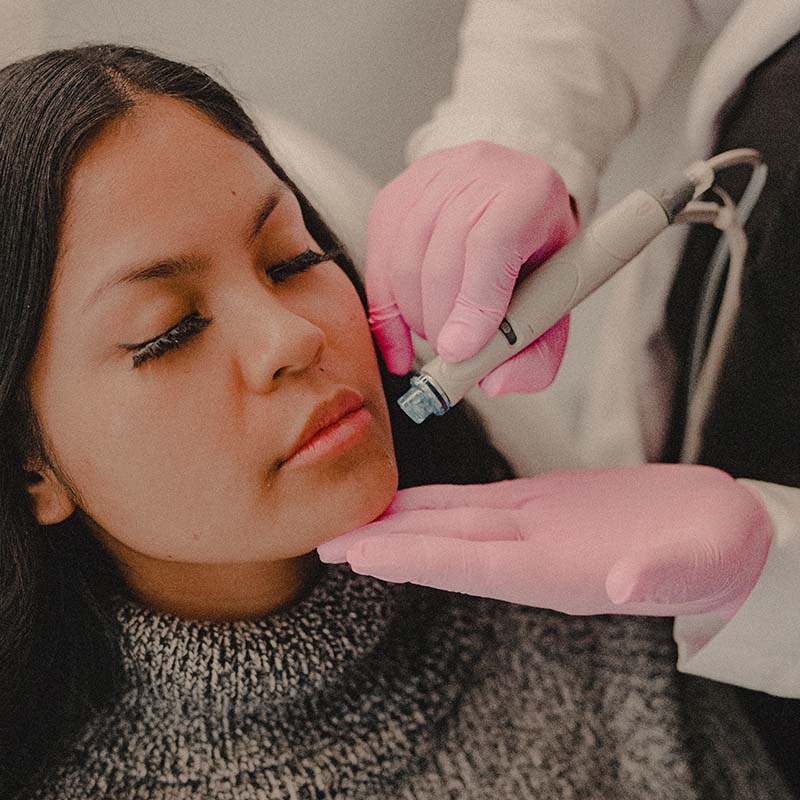 Bee Cleaned Facial
This facial is tailored for any of those who have congested skin concerns. This includes acne, blackheads, and oil deposits trapped underneath the skin.
Our highly trained Aestheticians start with cleansing and exfoliating the dead layers of skin for deep pore extractions. Pores are then disinfected with a salicylic-based solution. ZO Stimulator Peel is applied after a hydrating microdermabrasion of either a HydraFacial or Diamond Glow. For the calming phase, you will get to relax with our soothing aloe vera mask. This is followed by a unique neck and decollete massage performed under blue light therapy. We conclude our 90-minute facial with medical-grade finishing products applied to heal and hydrate the skin.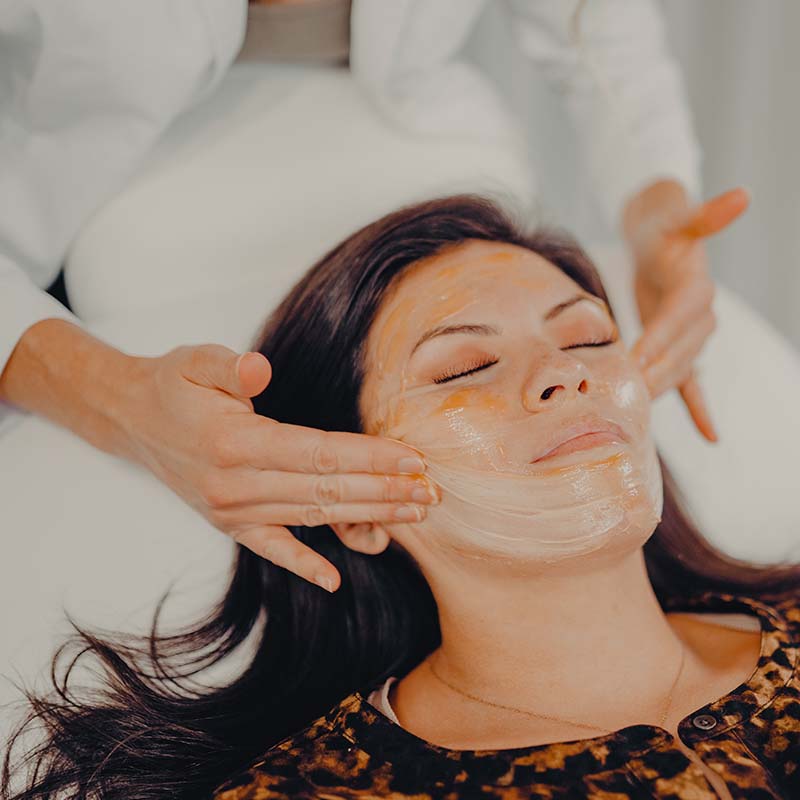 Bee Nourished Facial
This hits the sweet spot. It is more than just a facial. This luxurious and custom facial takes glow to a new level. Designed to address your specific skin care needs, this facial will refresh daily damage and leave you with luminous skin. Using proven techniques to achieve desired skincare balance, medical-grade HydraFacial or Diamond Glow devices gently exfoliate and vacuum the pores while simultaneously delivering hydration to add moisture and create a luminous healthy-looking glow. To enhance your facial experience, the Bee Nourished Facial includes a customized hydro-jelly mask, followed by a neck and décolleté massage. The 90-minute session is concluded with the application of medical-grade active botanical vitamins and nourishing serums to lock in those Hollywood-worthy results! You can achieve the ultimate care balance by receiving this facial once a month.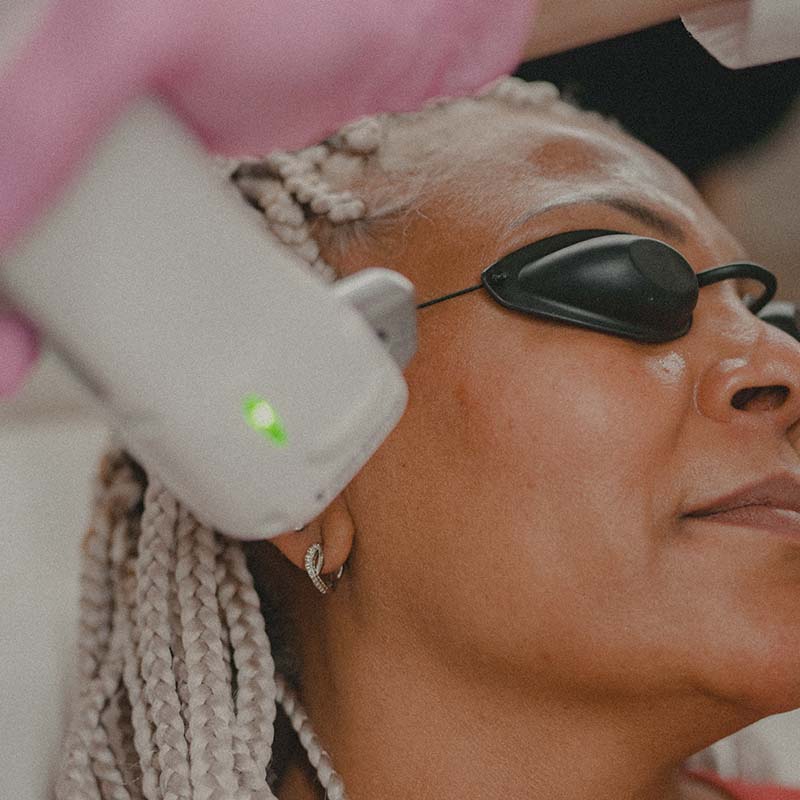 Bee Energized Facial
A powerful yet gentle facial that is designed to improve and stimulate the skin through a therapeutic dose of laser light energy. It safely treats fine lines, uneven texture, dullness, redness, rosacea, large pores, and acne scars. The Bee Energized Facial combines micropulse technology at a wavelength of 1064nm, firing short bursts of energy so quickly that it stimulates the production of new skin cells. Unlike a traditional facial, this laser toning treatment uses an intelligent temperature sensing device to effectively stimulate collagen regrowth and tighten the skin. Results will show smoother skin with visible reduction of fine lines and wrinkles. Our cutting-edge Laser Genesis facial uses state-of-the-art technology to restore your complexion, giving your skin that coveted refreshed and youthful look that you desire, all with no downtime at all! The 90-minute experience of having a laser toning facial is luxurious, and many clients say it feels as calming as a hot stone massage!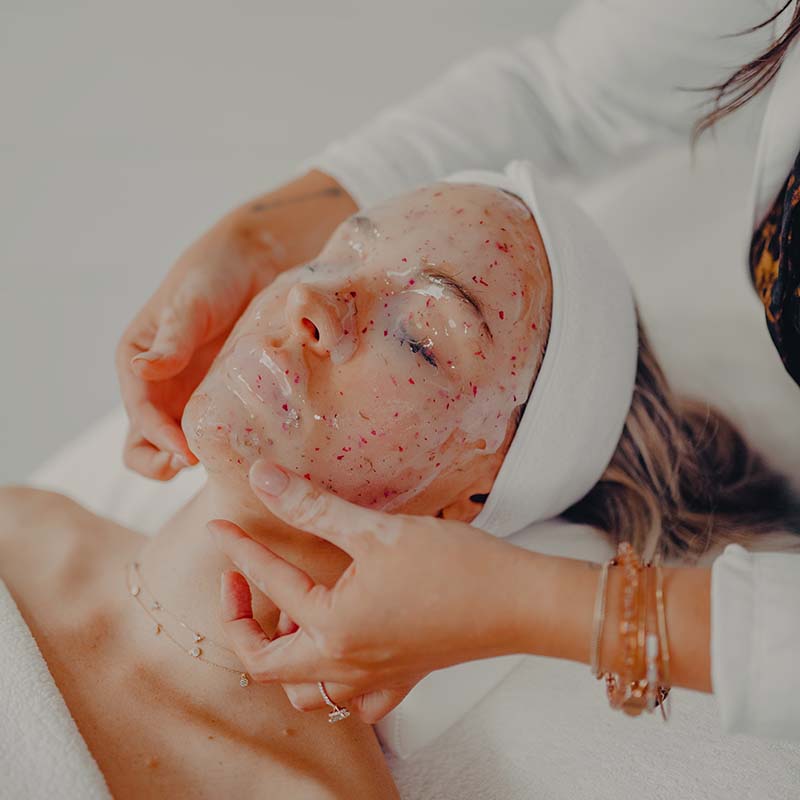 Bee in the Spotlight Facial
One of our patients' ultimate favorites! This luxurious and custom facial takes customization to a new level. This red-carpet-worthy treatment is perfect for an upcoming event and will leave you feeling like a celebrity. The Bee in the Spotlight Facial is a revolutionary treatment that clears and revitalizes fatigued, stressed, and dull skin to restore your natural radiance and glow. Our skin specialists will personalize your 90-minute session with the specifically dedicated techniques and devices needed to transform your skin. Your customized session will feature an all-in-one unique combination of hydra therapy, laser therapy, and chemical exfoliation. Concluded with a luxury spa relaxation massage and medical-grade product applications, hydration will be drawn into the skin and produce a glowing, dewy appearance.  After this treatment, you can dance beneath the stars and forget about the world.
BENEFITS OF Medical-Grade Facials:
Non-surgical treatment
Little to no pain or discomfort
No complications
No post-treatment downtime
Personalized for each patient
Improve overall skin texture/tone
Medical-Grade Facials IS USED TO TREAT:
Any skin type (oily, dry, sensitive)
Any skin tone
Any age
FREQUENTLY ASKED QUESTIONS
When do you recommend receiving a facial?
You can get a facial whenever you want! It is a non-surgical procedure that can be done at any time. If you need to look your best before an event, have a photoshoot coming up, or simply want to properly take care of your skin and look your best, our medical-grade facials will get the job done!
Why are your facials so long?
Our facials are so long because we start with a 30-minute consultation and include an hour of deep cleaning and extracting. We take pride in offering a service that cuts no corners and provides industry-leading results.
What are Honey Skincare's pre-and-post care instructions for their medical-grade facials?
HydraFacial Aftercare and Consent Form

Clinician's Tip
Pair your next treatment with;
START YOUR SKIN JOURNEY
Discover the root cause of your skin concerns, not just the symptoms.
Drawing on our extensive experience with therapeutic treatment options, our clinical aestheticians will thoroughly evaluate your skin to create a custom-blend treatment plan. You'll also get recommendations for an at-home skincare regimen, which includes medical-grade products available exclusively at Honey Skincare Studio.