Exosomes from Kimera Labs Inc
Exosomes from Kimera Labs Inc. are the most cutting-edge scientific biotechnology for skin rejuvenation and regeneration on the market today.
The future of skin rejuvenation has arrived! Scientifically proven to noticeably reduce the appearance of aging, visibly make skin appear more youthful, and actively promote cellular regrowth in the body, Exosomes from Kimera Labs can completely transform your approach to skincare. Combine the tested benefits of collagen induction therapy with this exciting new breakthrough technology at Honey Skincare Studio in Arlington, Virginia.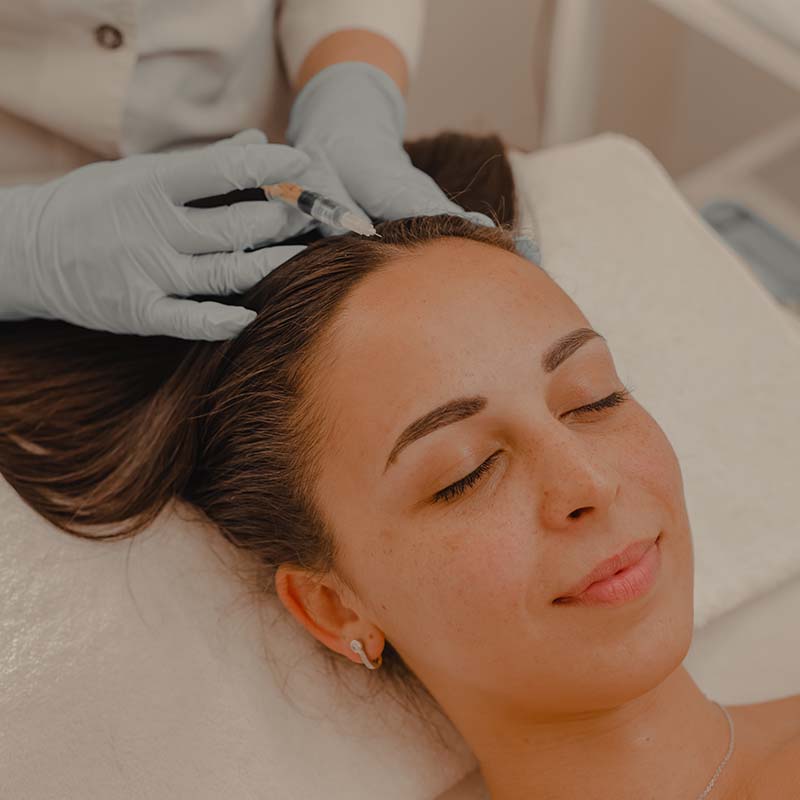 How Exosomes from Kimera Labs Inc Work
Exosomes effectively delay the onset of aging by promoting the development of fibroblast cells, which are crucial to maintaining skin elasticity in the body. By enhancing cell-to-cell communication, exosomes improve the overall health of your cells and increase the transfer of important proteins that repair unhealthy skin cells. Not only that, but topically-applied exosomes increase skin collagen in the treated areas by up to six-fold and increase elastin levels by up to 300%.
When used in skin treatments at Honey Skincare Studio, Exosomes from Kimera Labs Inc. can help combat a wide array of skin concerns such as fine lines, wrinkles, age spots, skin lesions, scars, overly large pores, and uneven texture.
BENEFITS OF Exosomes from Kimera Labs Inc:
Increases collagen production
Soothes inflammation
Restores hair
Boosts skin elasticity to decrease the appearance of sun damage
Exosomes from Kimera Labs Inc IS USED TO TREAT:
Skin damage from aging or the sun
Pain management
Hair loss
Inflammation
Dull, lackluster skin
Wider pores
Facial lines
Scarring
FREQUENTLY ASKED QUESTIONS
What are exosomes?
Exosomes are naturally produced from cells to help promote cellular renewal and skin regrowth, as well as restore functionality to skin tissue. Exosomes are packed with highly-potent growth factors that stimulate the production of collag​en, while also increasing elastin.
What do exosomes do?
Exosomes help reduce the signs of aging of the skin and enhance the healthy appearance of the face, body, scalp, and hair. Exosomes can help with issues such as pain management, soothing inflammation, helping with hair restoration, assisting with collagen production, as well as boosting skin elasticity to decrease the appearance of sun damage.
What can exosomes be used on?
Exomes can be used on your hair and scalp for hair restoration, as well as your skin, including the face and body.
What are Honey Skincare's recommended pre-and-post-care instructions for an Exosomes treatment?
Exosomes for Hair Restoration Aftercare + Consent Form

Clinician's Tip
Pair your next treatment with;
START YOUR SKIN JOURNEY
Discover the root cause of your skin concerns, not just the symptoms.
Drawing on our extensive experience with therapeutic treatment options, our clinical aestheticians will thoroughly evaluate your skin to create a custom-blend treatment plan. You'll also get recommendations for an at-home skincare regimen, which includes medical-grade products available exclusively at Honey Skincare Studio.