Create long-lasting and natural-looking results for effortless day-to-day beauty with Honey Skincare Studio's world-class lash services.
Whether you're new to lash treatments or you're a seasoned lash pro, our expert lash artists will make sure that you leave our Arlington studio with a look you love. From eyelash tinting, Yumi Keratin eyelash lifts, eyelash extensions, and more, we offer everything you need to infuse confidence into each and every lash.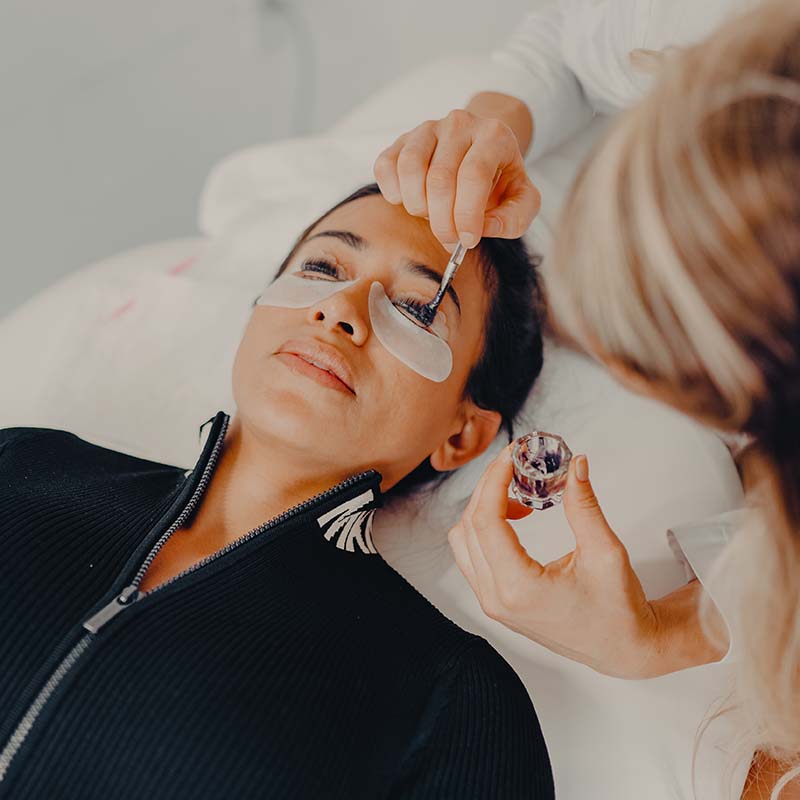 How Lashes AT HONEY SKINCARE STUDIO WORK
The first step to any Honey Skincare eyelash treatment is a one-on-one lash consultation with one of our highly-trained aestheticians. This consultation is completed prior to any lash application or treatment in order to determine which style is best suited for the client's bone structure, desired aesthetic, and overall lifestyle. Once it's time to start the actual eyelash treatment, the patient will lie on a reclining bed with their eyes closed. The aesthetician will then proceed with the treatment, utilizing the most advanced techniques in the industry to boost and lift each lash.
BENEFITS OF A HONEY SKINCARE EYELASH TREATMENT:
Lifts your face and makes you appear more youthful
No more mascara
Makes your lashes look darker, fuller, and longer
Waterproof
Quick and inexpensive
Low-maintenance
Saves you time on your daily beauty routine
No downtime
Immediate results
HONEY SKINCARE EYELASH TREATMENTS ARE USED TO TREAT:
Light lashes
Dull or thin eyelashes
FREQUENTLY ASKED QUESTIONS
Will my natural eyelashes get damaged?
Lash Extensions and Lash Lifts will not ruin your lashes. Damage to the natural lashes is the result of improper application, or the stylist not selecting the correct type of lash for an existing natural lash. There are a few main factors that contribute to this problem, such as applying extensions that are too heavy for the natural lash or rubbing your eyes excessively. Either way, we always recommend having great lash health by boosting your lashes' nutrition with an eyelash growth serum if these treatments are something you desire to do long-term.
What is a Yumi Keratin Lash Lift?
Yumi Keratin Lash Lift and tint is an innovative treatment that works by boosting and lifting each individual lash for that perfect curl and lift, then tinting them for a thicker, darker, and longer-looking lash that will last for 8-12 weeks. This new lash treatment will lend a remarkable amount of length, thickness, and lift to your own lashes.
What are Volume Eyelash Extensions? 

Volume Eyelash Extensions are semi-permanent fibers that are attached to your natural eyelashes in order to make your lash fringe look longer, fuller, and darker. The treatment consists of applying individual lash extensions to each of your natural eyelashes (one extension per natural eyelash) using semi-permanent glue. We offer a variety of lengths and curl patterns so you can get fabulous-looking eyes that will make you stand out in a crowd.
The first eyelash extension application can take up to 2 hours, but after the initial treatment,  all you have to do is maintain the look by getting touch-ups, or so-called fills, every 2 to 3 weeks.
How long do lash extensions and tints usually last?
Your body naturally sheds 20% of your natural lashes every couple of weeks, so we recommend coming back for a touch-up every 3-4 weeks for the best and most consistent results.
What are Honey Skincare's pre-and-post care instructions for Lash Extensions?
Eyelash Extension Aftercare and Consent Form

Clinician's Tip
Pair your next treatment with;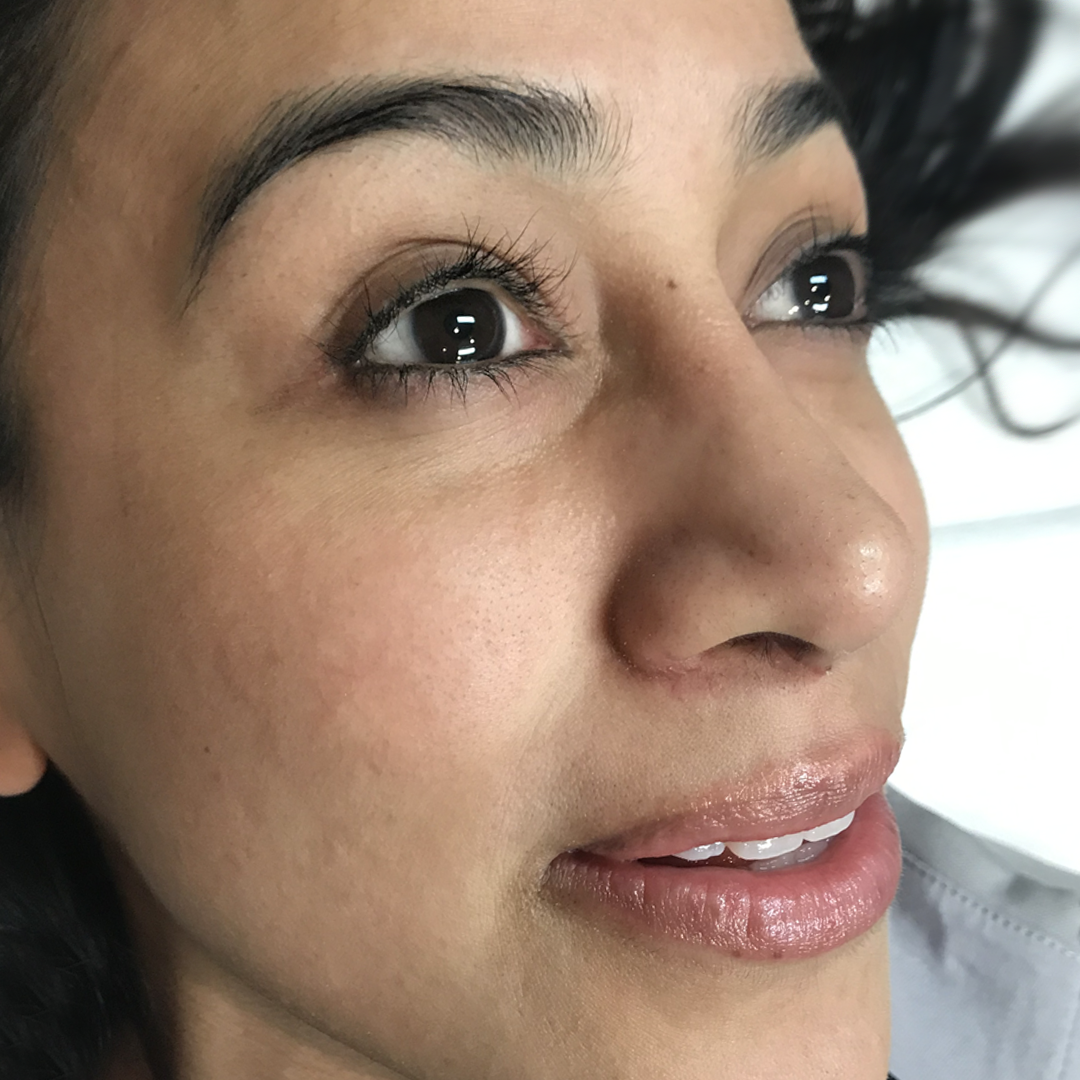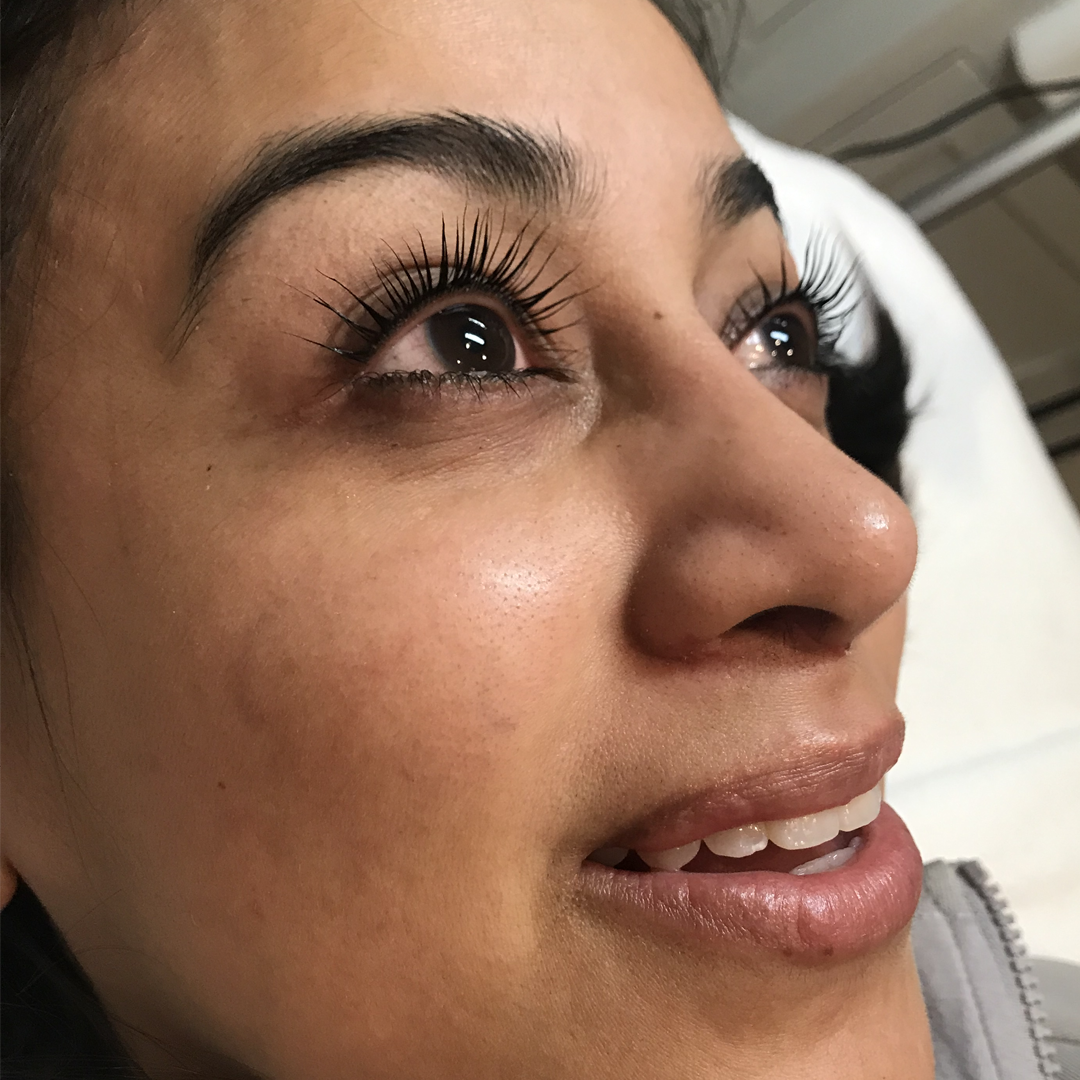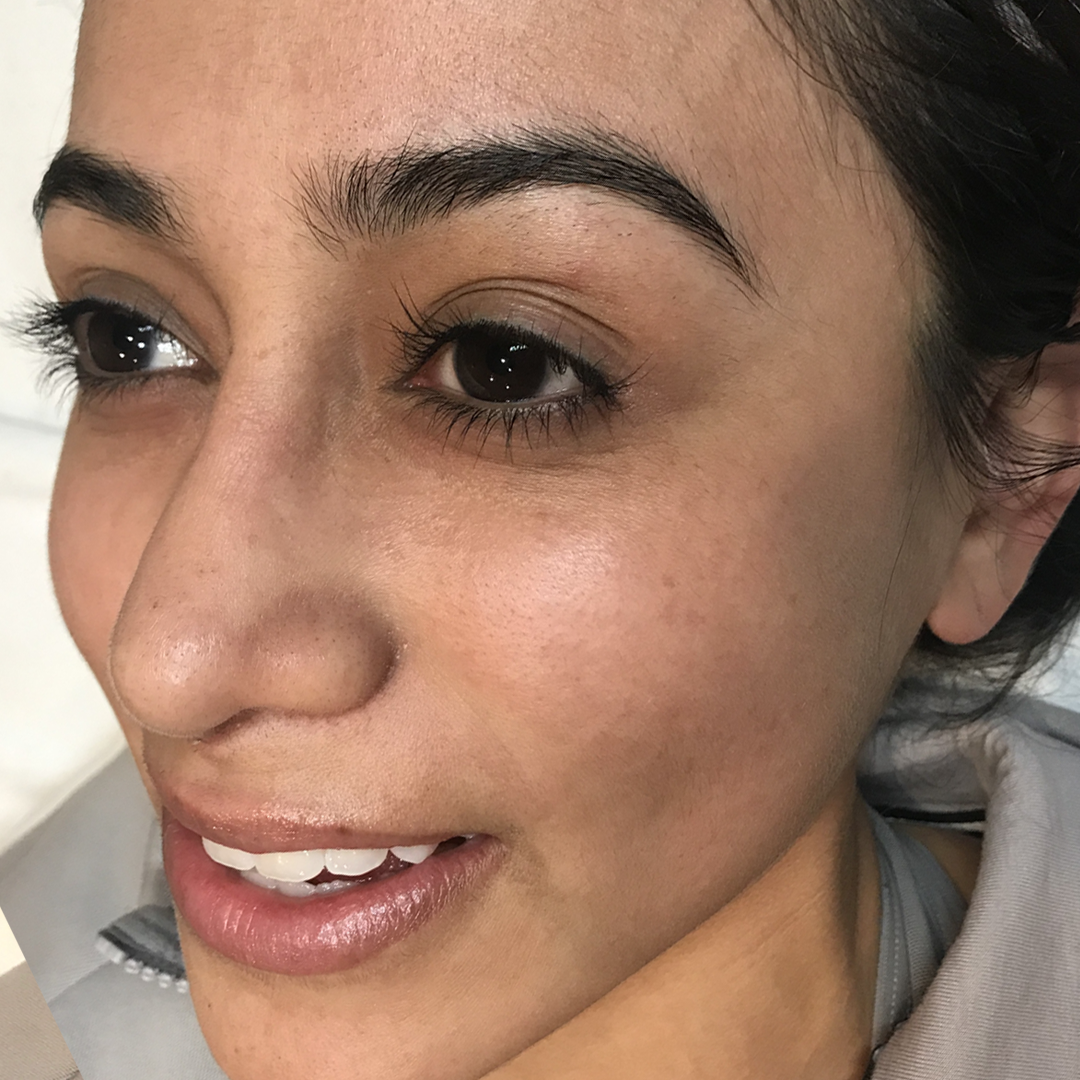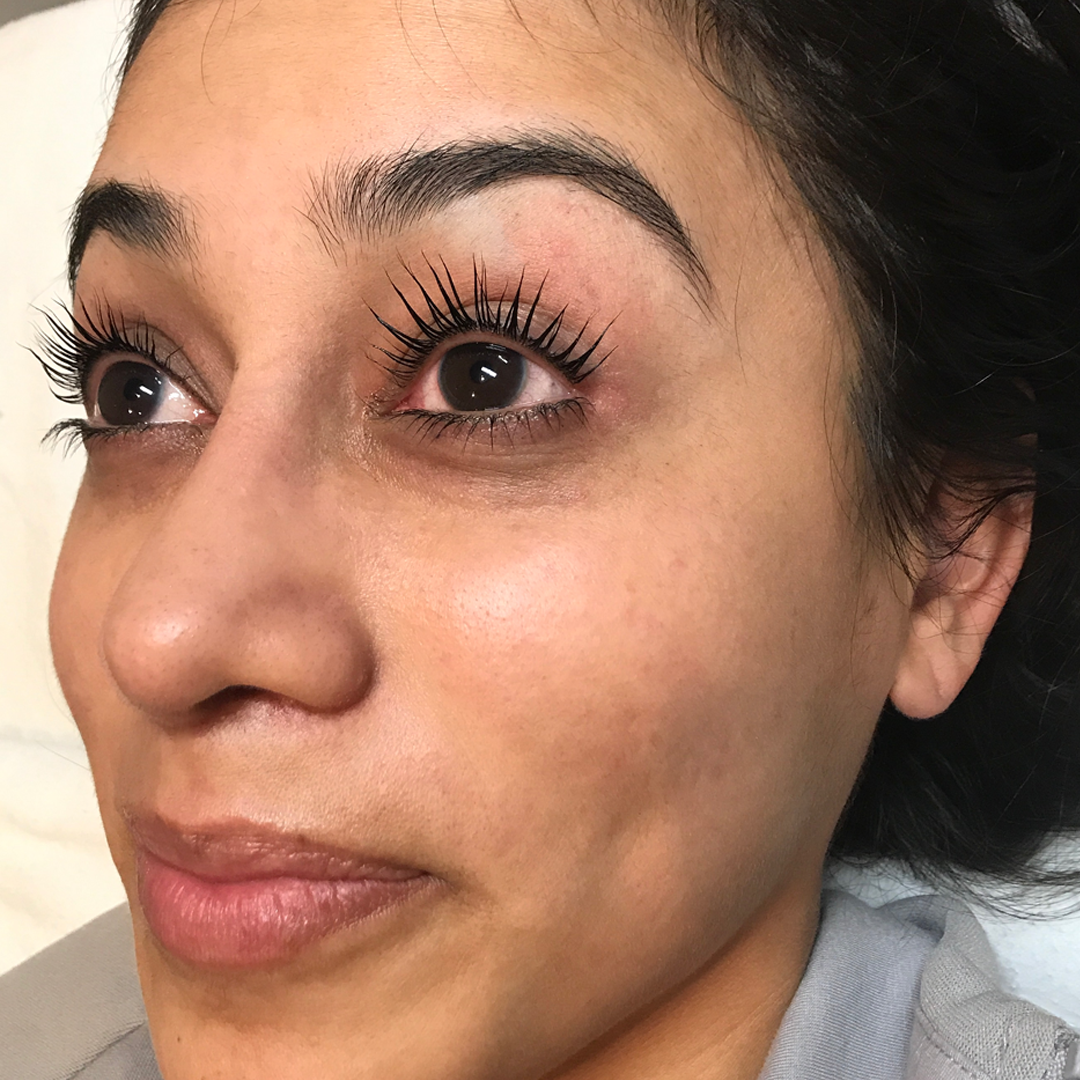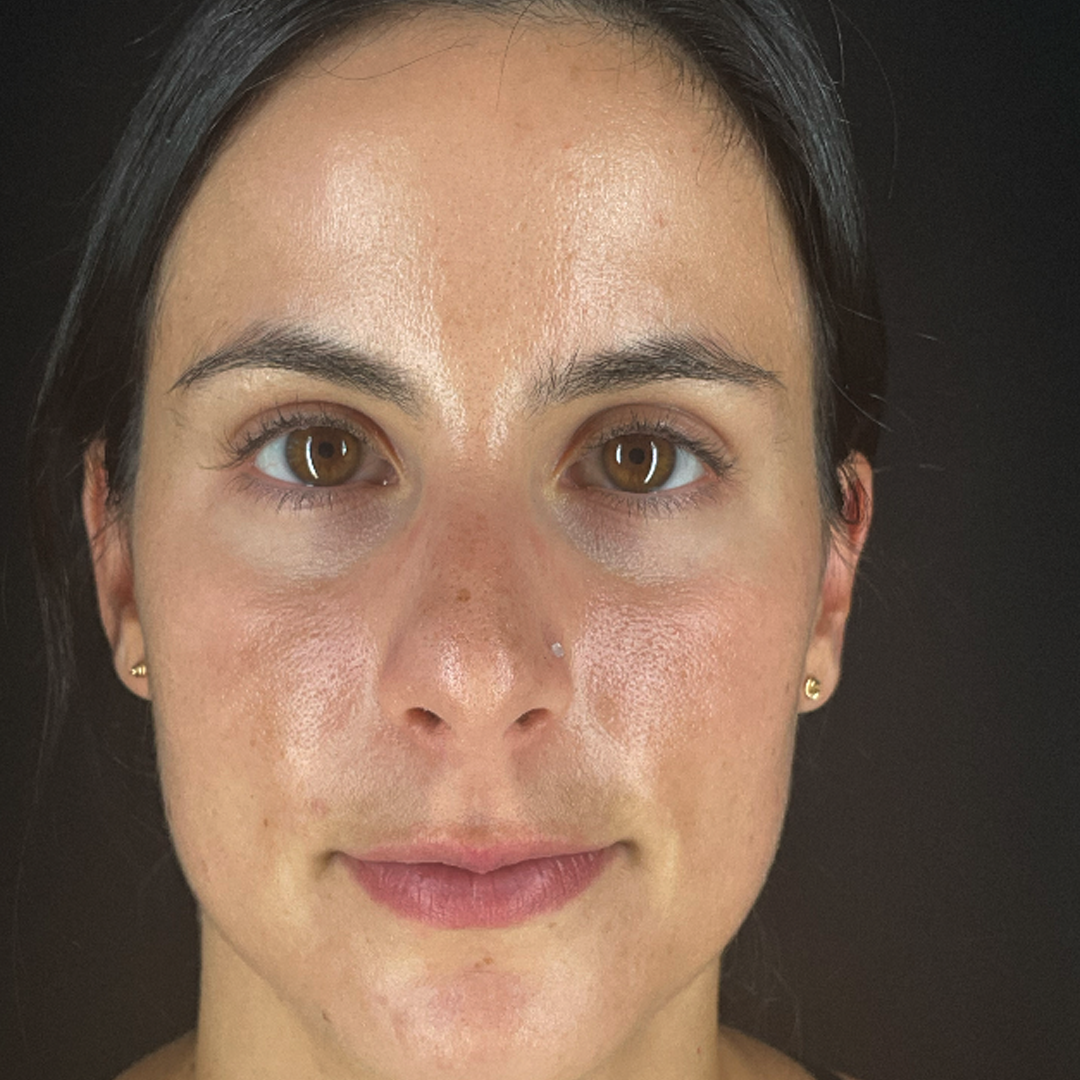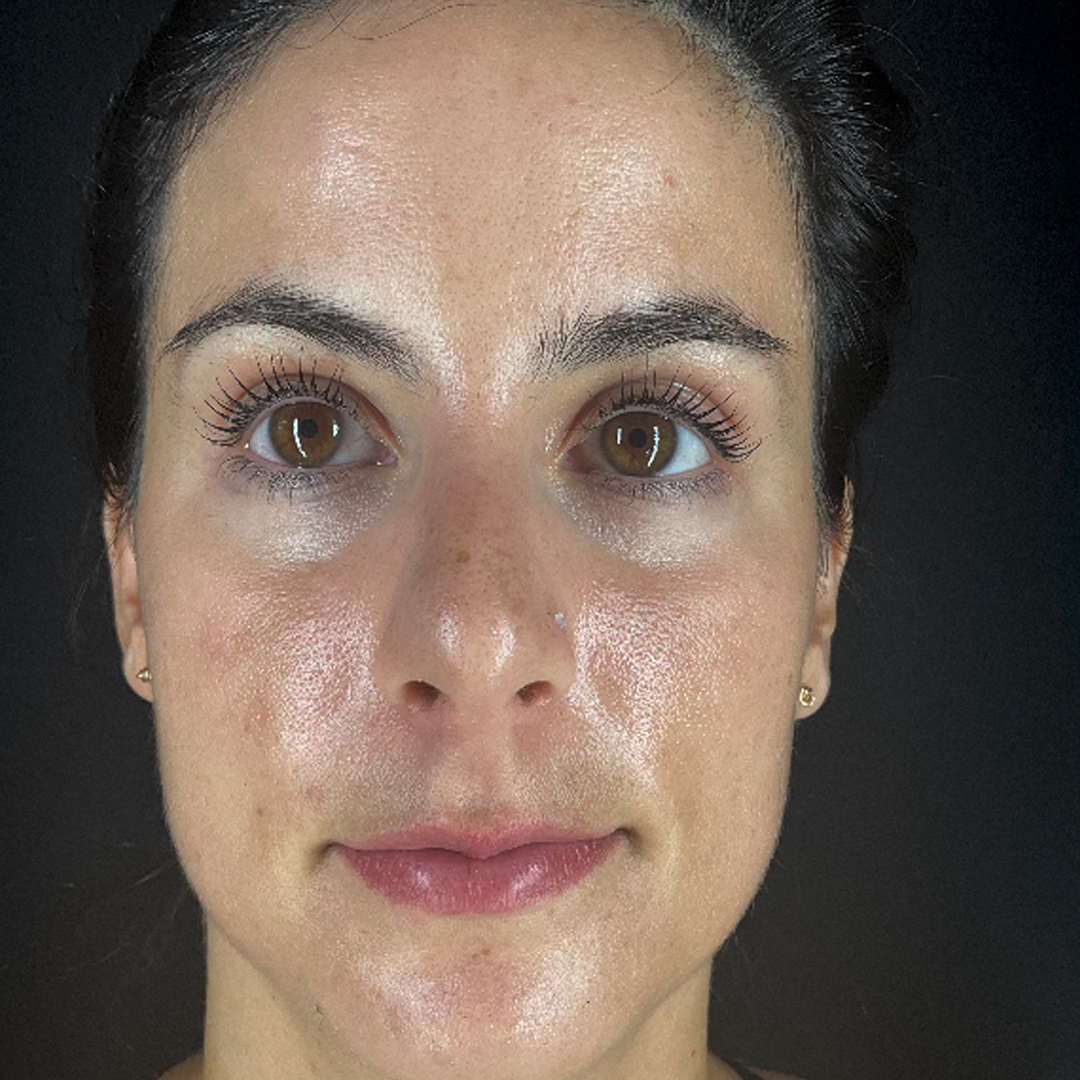 START YOUR SKIN JOURNEY
Discover the root cause of your skin concerns, not just the symptoms.
Drawing on our extensive experience with therapeutic treatment options, our clinical aestheticians will thoroughly evaluate your skin to create a custom-blend treatment plan. You'll also get recommendations for an at-home skincare regimen, which includes medical-grade products available exclusively at Honey Skincare Studio.