AviClear Acne Treatment Laser
Unleash your skin's true potential with our revolutionary AviClear Laser–the next-generation acne treatment that will have you saying goodbye to stubborn breakouts once and for all!
Introducing AviClear Laser – the revolutionary FDA-approved treatment that will change the way you think about acne. With cutting-edge wavelength technology that targets the root cause of oily skin at the sebaceous gland, you can say goodbye to harsh topical or oral medications and hello to clear, smooth, and radiant skin. This unique laser selectively treats oil glands, providing a long-term solution for mild to severe acne without any downtime. Invest in yourself and book your AviClear Laser appointment today – because you deserve to look and feel your best!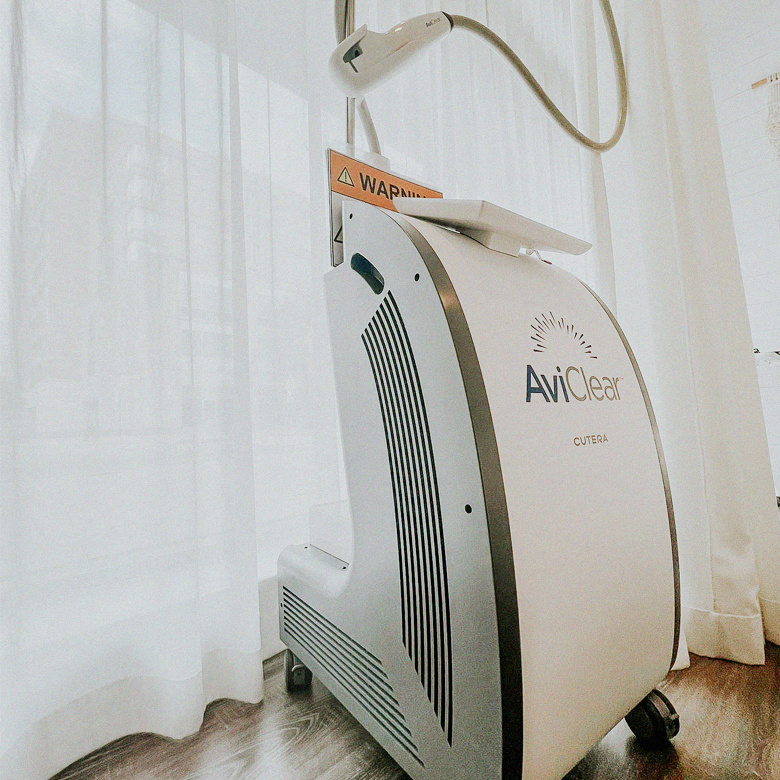 How AviClear Acne Treatment Laser Works
AviClear Laser is an FDA-cleared energy device designed to eliminate mild to severe acne by targeting and suppressing the sebaceous gland safely and effectively at the source. Using a specialized 1726 nm wavelength, the laser selectively penetrates the skin and targets the sebaceous glands, which are responsible for producing excess oil and clogging pores. This process significantly reduces the frequency and intensity of future breakouts.
AviClear Laser is also enhanced with AviCoolTM contact cooling to ensure maximum patient comfort during the quick 30-minute three-treatment series spread out a month part of each other. Clinical trials have demonstrated the long-term efficacy of the treatment, with continuing improvement over time. By eliminating the need for prescription medications, AviClear Laser offers a novel solution for achieving clear, healthy-looking skin.
BENEFITS OF AviClear Acne Treatment Laser:
Less oily skin
Quick results
Fewer acne breakouts
FDA-approved
Non-invasive
Long-lasting results
No downtime
No prescriptions or chemicals
Safe for all skin types and tones
AviClear Acne Treatment Laser IS USED TO TREAT:
Mild to severe acne
Oily skin
FREQUENTLY ASKED QUESTIONS
What is AviClear?
AviClear is a laser treatment that can safely and effectively treat all skin types and can be used on all acne severities.
How does AviClear work?
AviClear targets acne at the source. This revolutionary laser treatment uses a 1726nm
wavelength to selectively target and down-regulate the sebaceous glands. Overproduction of
sebum by the sebaceous glands is one of the leading causes of acne.
How many treatments are needed?
Three quick 30-miunute treatment sessions over 3 months.
Is it safe?
Unlike most traditional acne treatments, AviClear is free of harmful side effects, free of
chemicals and toxins, and safe for all skin types and tones. After treatment, mild symptoms
such as redness, inflammation and flareups are normal but fade quickly.
Who can receive an AviClear treatment?
AviClear can be used on adolescents and adult patients of all skin types, suffering from mild,
moderate, and severe acne.
Is the treatment comfortable?
AviClear is equipped with exclusive AviCool™ sapphire skin cooling and sensory controls that
maintain your skin's temperature during treatment for a more comfortable experience.
What are the AviClear Acne Treatment Laser pre & post-treatment instructions?
AviClear Acne Treatment Laser Aftercare Form

Clinician's Tip
Pair your next treatment with;
AviClear Acne Treatment Laser BEFORE & AFTER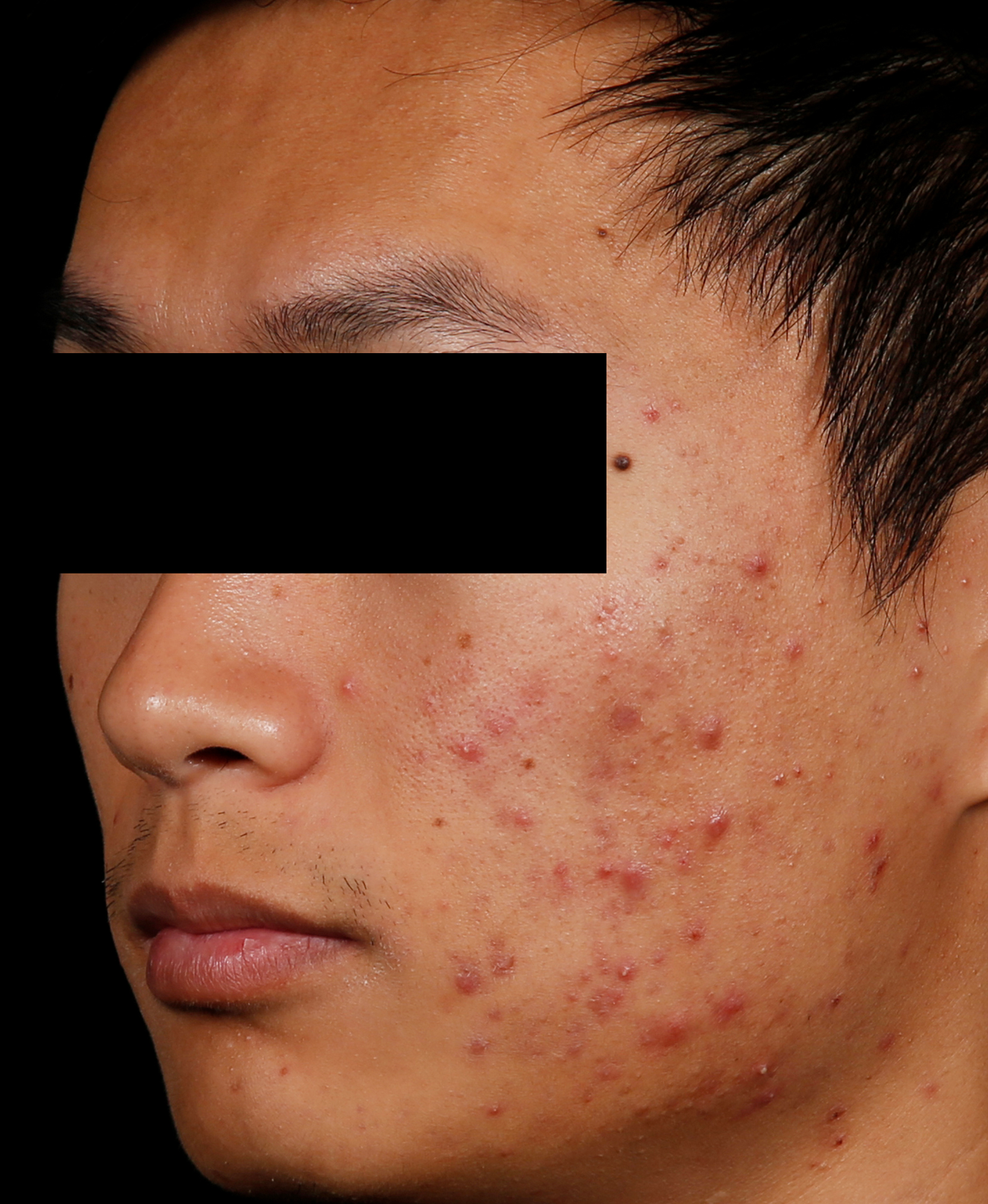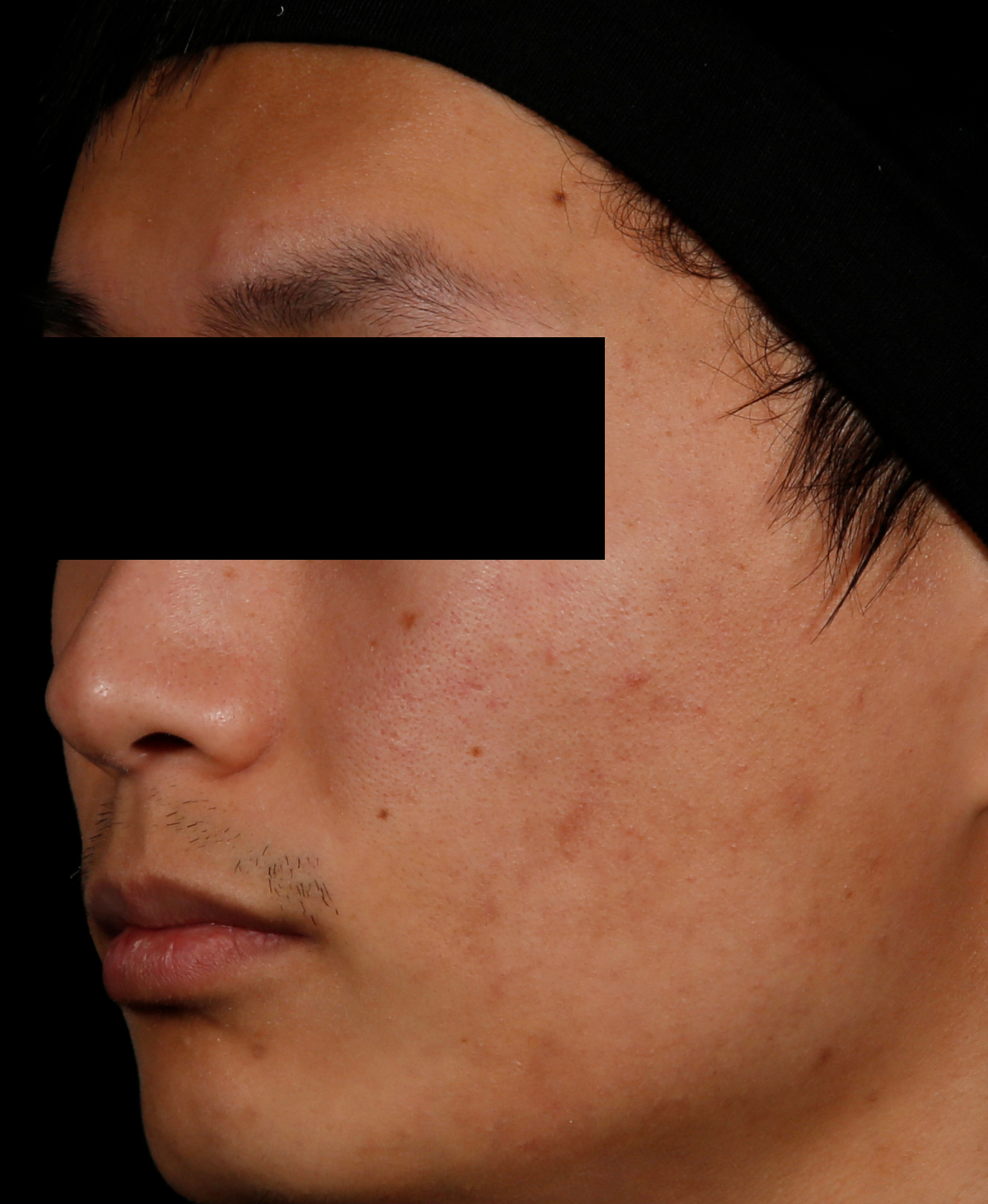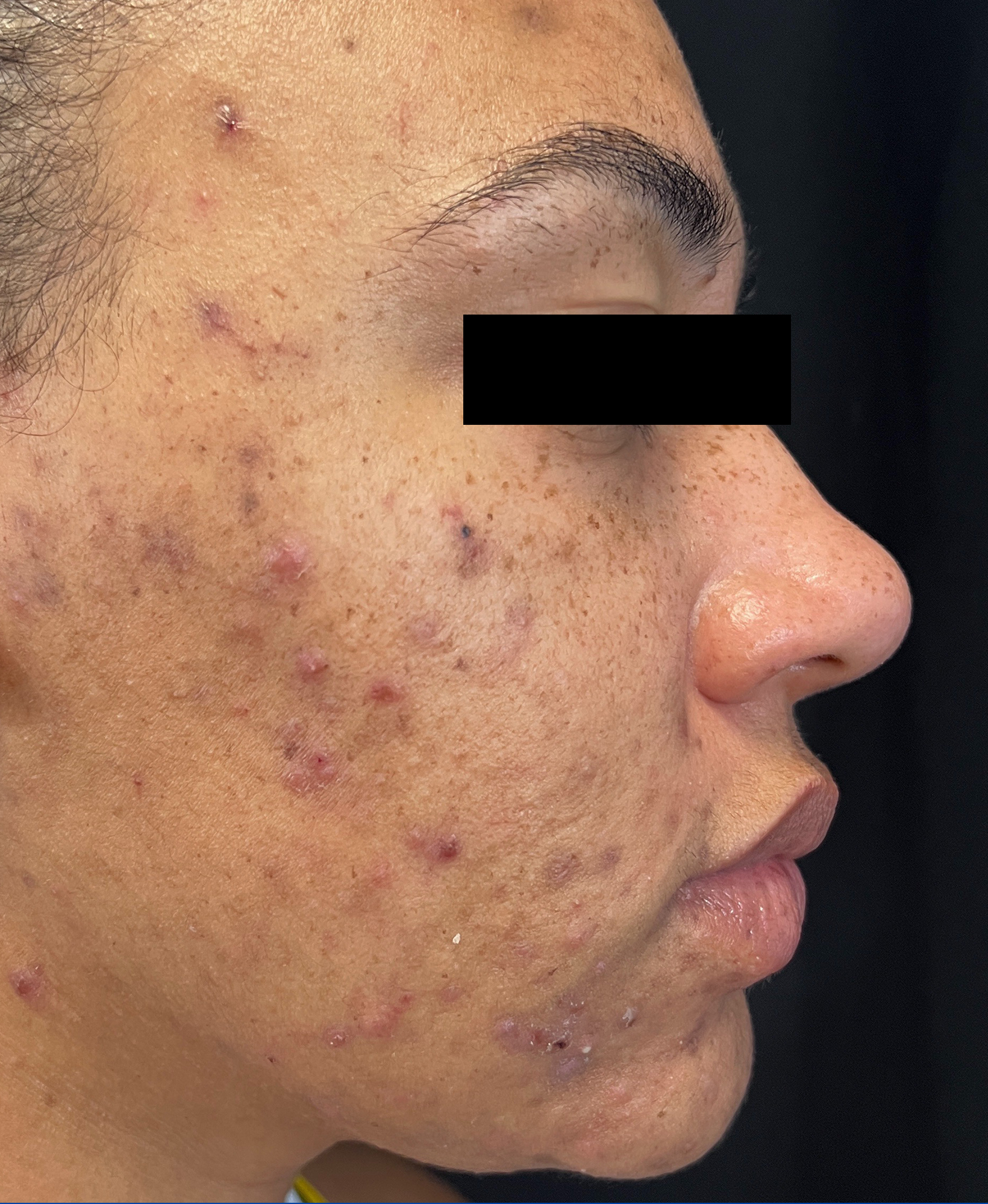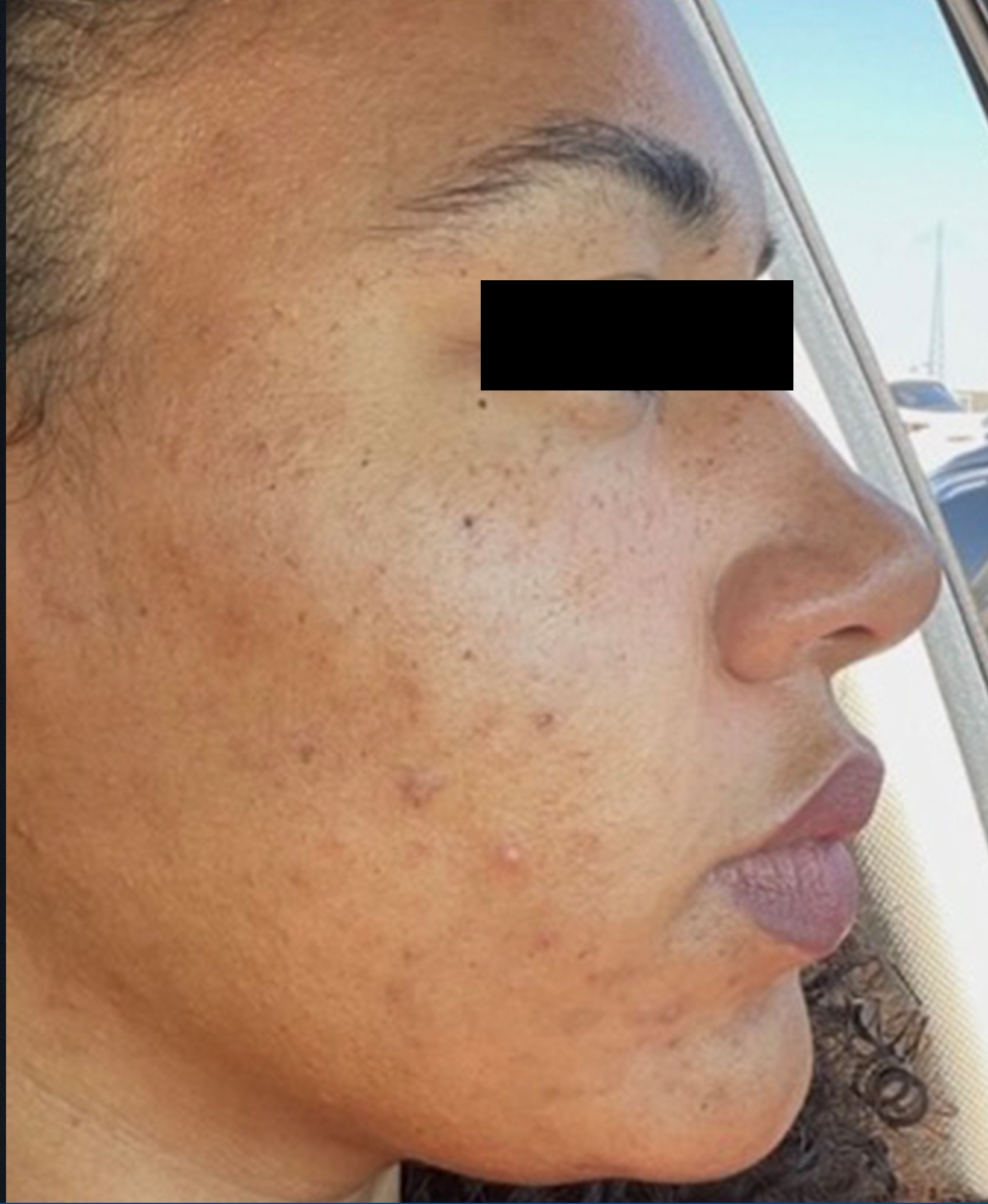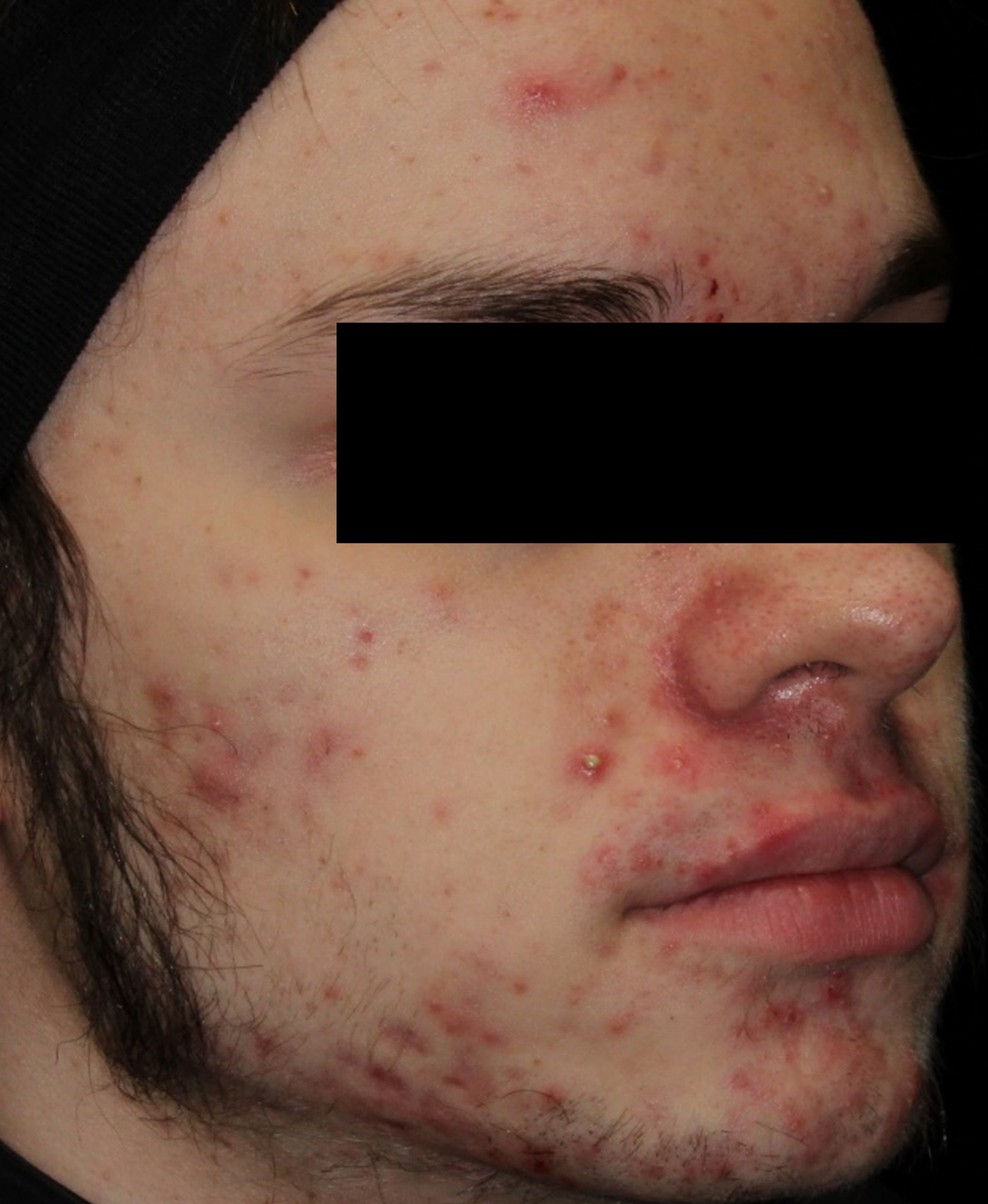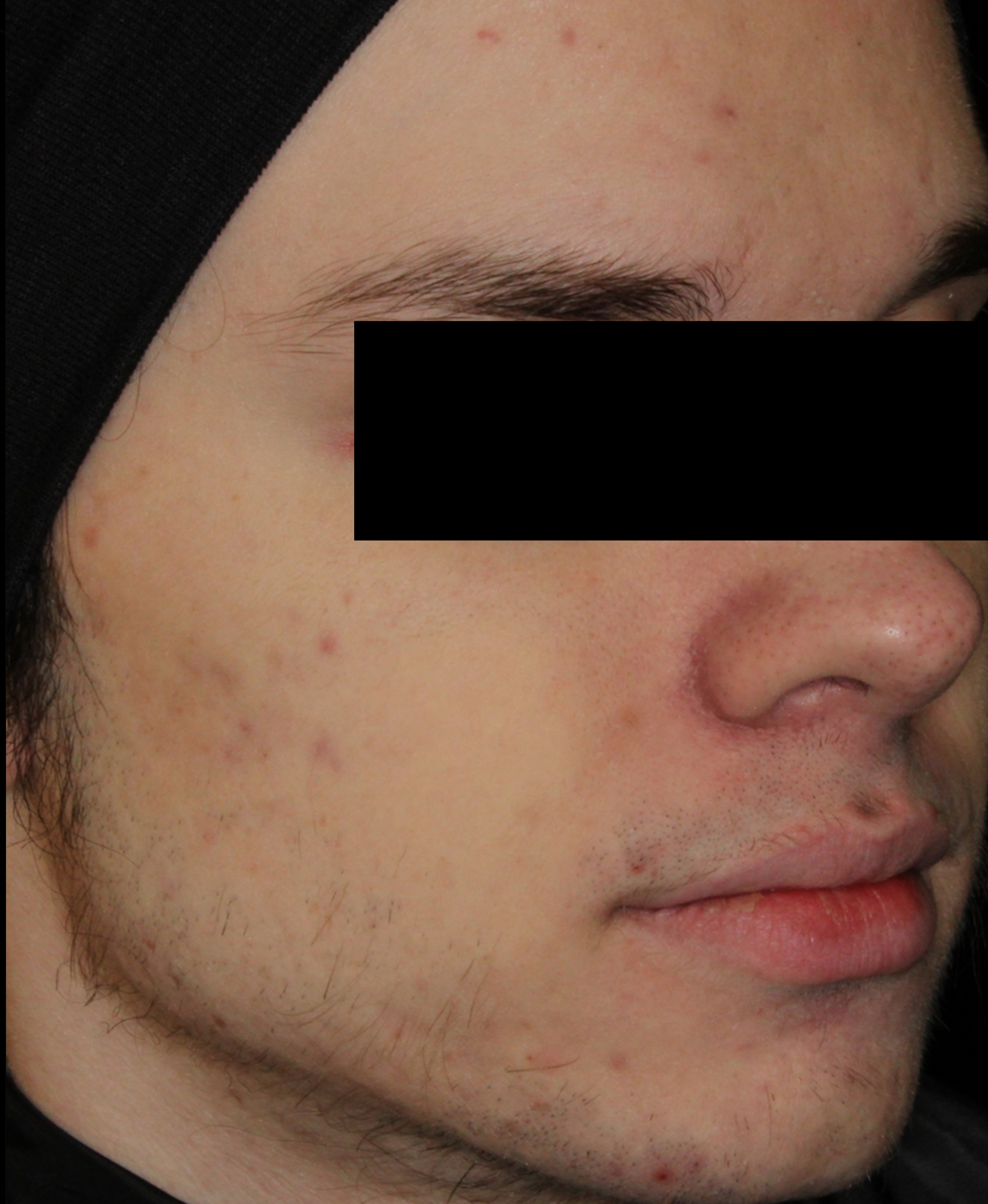 START YOUR SKIN JOURNEY
Discover the root cause of your skin concerns, not just the symptoms.
Drawing on our extensive experience with therapeutic treatment options, our clinical aestheticians will thoroughly evaluate your skin to create a custom-blend treatment plan. You'll also get recommendations for an at-home skincare regimen, which includes medical-grade products available exclusively at Honey Skincare Studio.