BBL – BroadBand Light Treatment
BroadBand Light is the world's most powerful IPL (Intense Pulsed Light) device on the market, effectively reducing signs of aging and sun damage.
BroadBand Light Therapy, also known as BBL, is an ultra-modern laser device used to treat reds, browns, and oranges in the skin. It is the most powerful IPL (Intense Pulsed Light) device on the market and follows an evolved protocol to tackle multiple concerns on the skin—all in one treatment.
BBL uses heat energy to treat skin concerns including acne, rosacea, age spots, fine lines and wrinkles, broken capillaries, and uneven texture. It also stimulates the production of collagen and elastin, which plumps up the skin and gives you a fresher, younger look.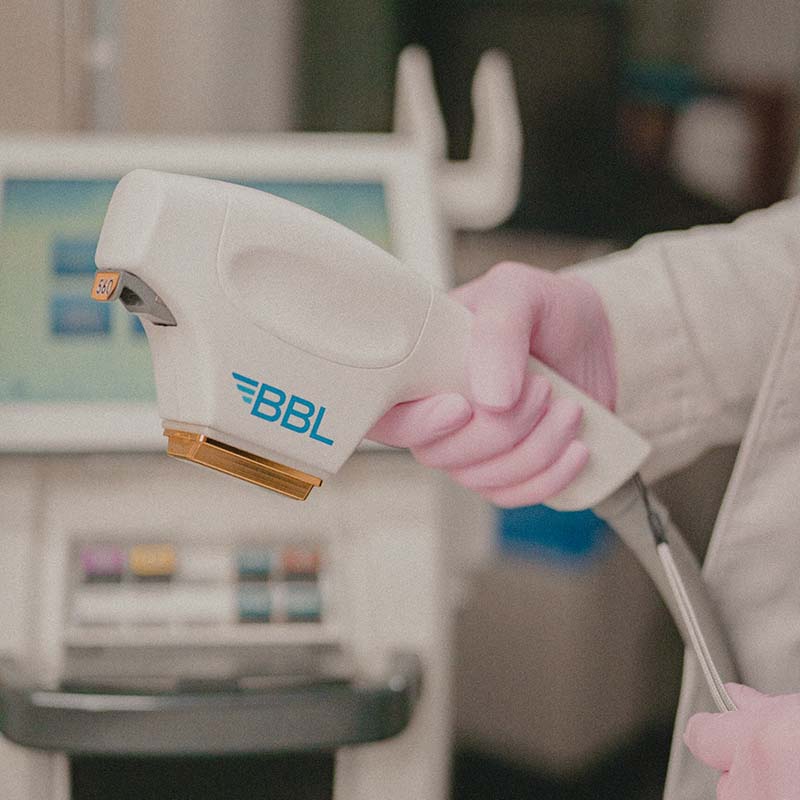 How BBL – BroadBand Light Treatment Works
BroadBand Light treatments send light energy into the deepest layers of your skin. This invigorates the skin in the targeted area and boosts your body's ability to fight aging. In addition, the photothermal energy helps to eliminate broken capillaries and reduce unwanted melanin that results in brown spots.
A Honey Skincare Studio BBL treatment begins with the application of a cooling gel and placing safety glasses over your eyes to protect them during the procedure. Next, our certified providers will glide the handheld BBL device across your skin a total of four times. You may feel a brief, warm sensation that is often compared to the snapping of a rubber band. At the end of the treatment, the provider will clean your skin, administer an antibacterial, and then gently apply finishing serums to encourage the best results.
BENEFITS OF BBL – BroadBand Light Treatment:
Noninvasive treatment
Treats reds, browns, and oranges
Decreases, reduces, and removes visual signs of aging on the skin
Can erase years of sun damage and pigmentation
Brightens and evens out the skin

 

Stimulates the production of collagen and elastin
BBL – BroadBand Light Treatment IS USED TO TREAT:
Hyperpigmentation
Freckles and age spots
Uneven skin tone
Spider veins/broken capillaries
Acne
Unwanted hair
FREQUENTLY ASKED QUESTIONS
What is the downtime of a BBL?
BBL is the #1 aesthetic laser treatment with the most powerful results and the least amount of downtime! Depending on your concerns, the intensity of the treatment, your skin type, and some other factors, usually the downtime is only a few days.
The day after you receive treatment, you can expect to be "blotchy," a bit red and rosy, and the dark spots on your skin will begin to get even darker. Over the next 6-10 days, the dark spots will come to the surface and begin to look like "coffee grinds." These spots will gradually work their way off on their own, revealing the brightest, freshest skin!
Can I be tan or have been in the sun prior to a BBL treatment?
You should have absolutely no tan, real or fake, for a BBL treatment. Ensure your skin has been completely out of the sun for at least 2 weeks prior to treatment.
How much does BBL hurt?
Most patients experience no major discomfort during a BBL treatment. Some clients compare the treatment to the snapping of rubber bands on the skin; it results in a mild stinging sensation that is tolerable and fades within minutes. 

Unlike some other laser treatments, the uncomfortable feeling is fleeting and only occurs during the procedure; once you go home, you will experience no more discomfort!
Do you use any numbing for a BBL?
No, we do not numb for BBL because it will dampen your results. Numbing is vaso-constricting and causes some of the reds in the skin to go away. To ensure the best results, your skin expert wants all of the colors in your skin to be as bright as possible. This allows for the BBL laser to fully treat all the sun damage and unwanted pigmentation present in the targeted areas.
What are the BBL pre & post-treatment instructions?
BBL – BroadBand Light Treatment Aftercare Form

Clinician's Tip
Pair your next treatment with;
BBL – BroadBand Light Treatment BEFORE & AFTER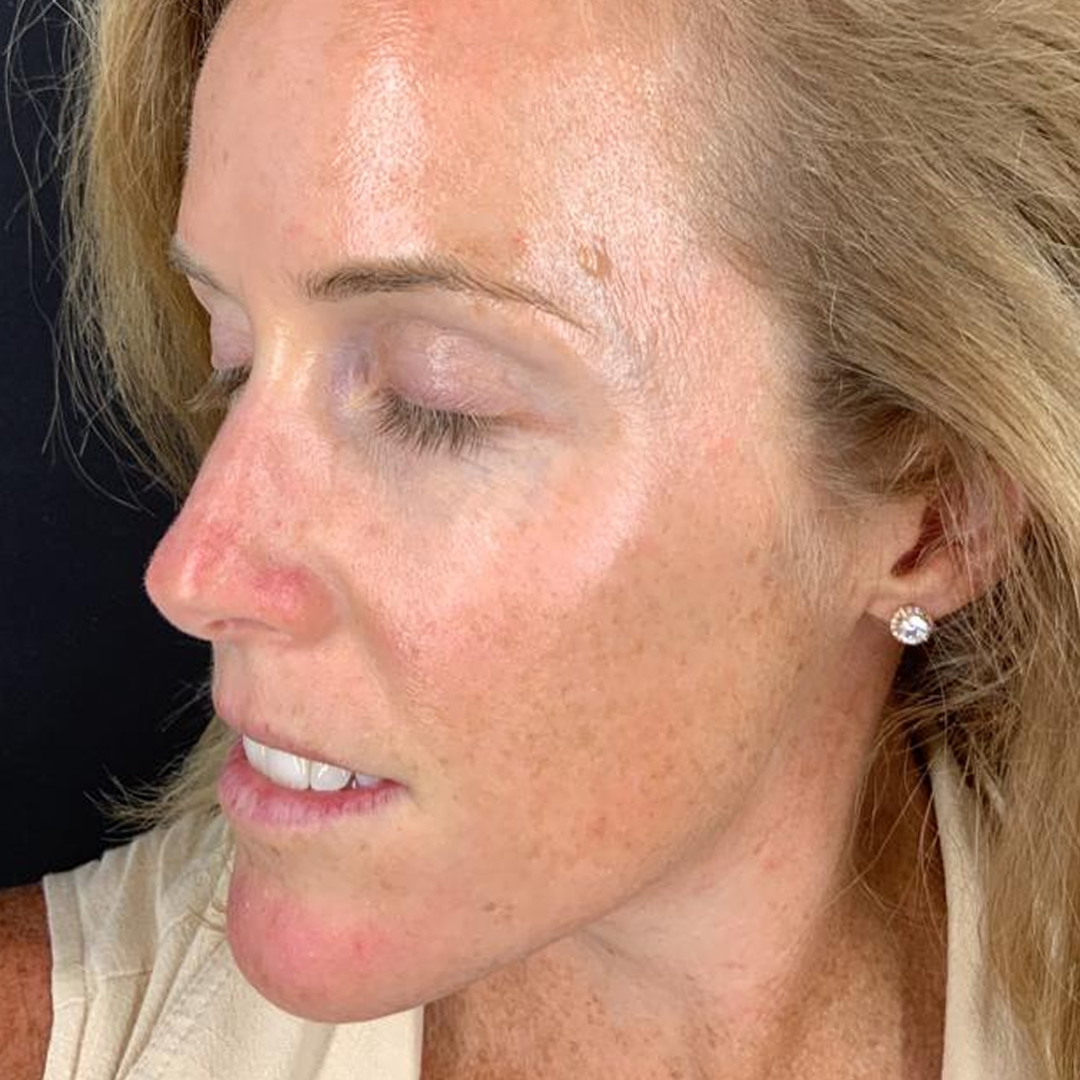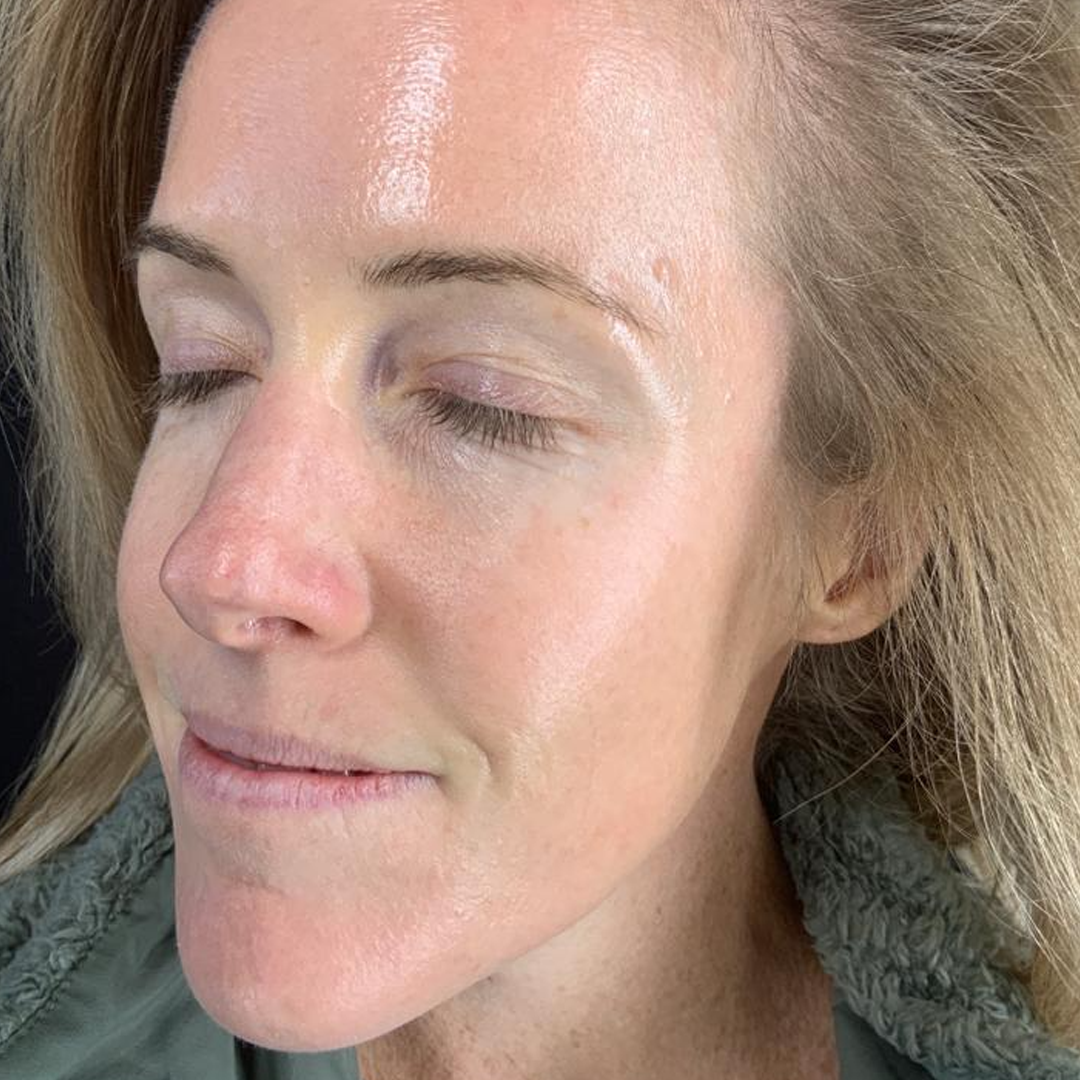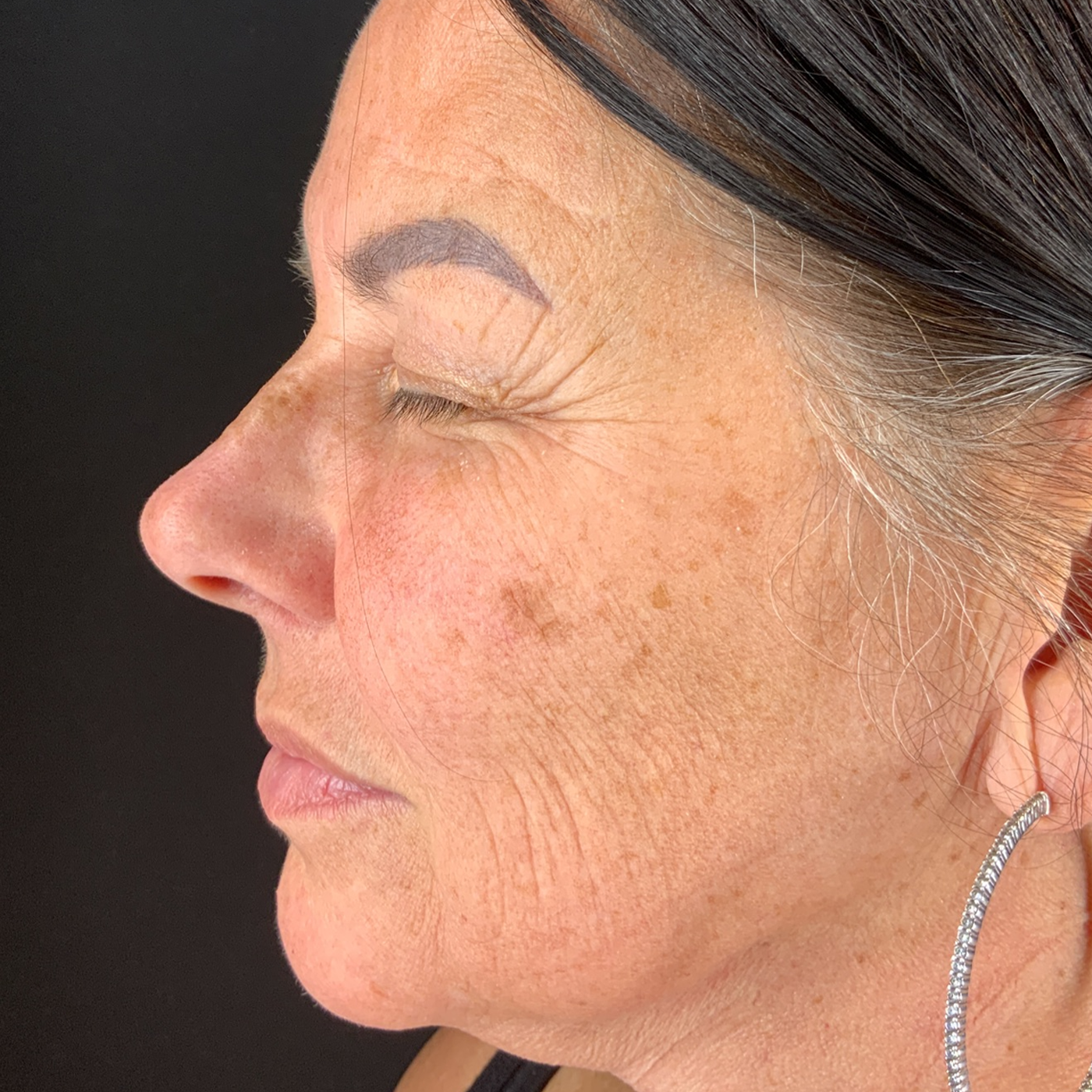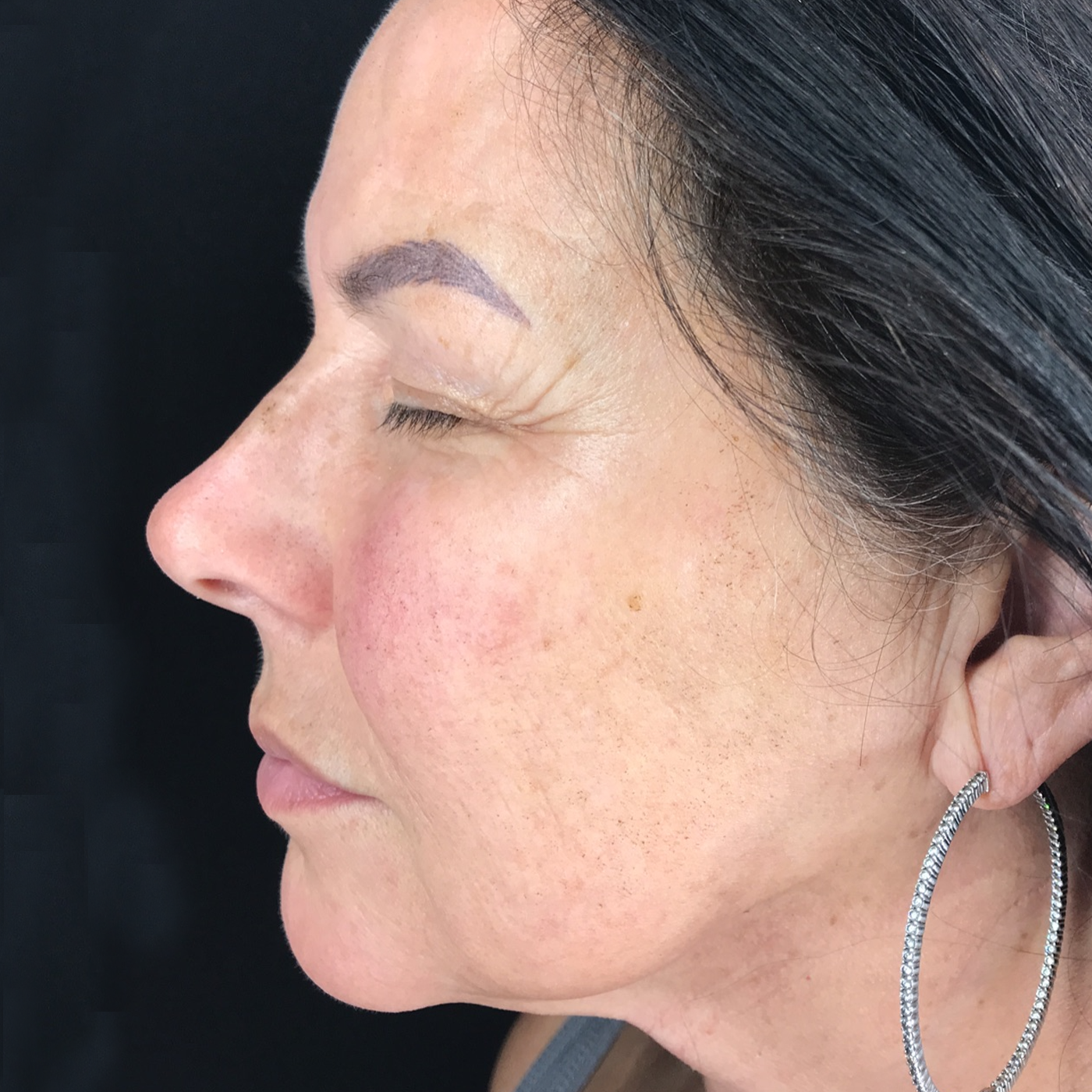 START YOUR SKIN JOURNEY
Discover the root cause of your skin concerns, not just the symptoms.
Drawing on our extensive experience with therapeutic treatment options, our clinical aestheticians will thoroughly evaluate your skin to create a custom-blend treatment plan. You'll also get recommendations for an at-home skincare regimen, which includes medical-grade products available exclusively at Honey Skincare Studio.