PRP Platelet-Rich Plasma Treatment Enhancer
Platelet-Rich Plasma (PRP) Treatment Enhancer stimulates skin regrowth, leading to the creation of new skin that is thicker, fuller, and wrinkle-free.
The body has the ability to heal itself. Platelet-rich plasma therapy (PRP) is a form of regenerative medicine that can harness those abilities and amplify the natural growth factors your body uses to heal tissue.
PRP is an excellent option to rid your skin of wrinkles, creases, or scars. By reinjecting your own platelet-rich plasma into your skin, you are promoting skin re-growth and encouraging increased production of collagen and elastin. This FDA-approved treatment is perfect for treating fine lines, wrinkles, sagging skin, hollow cheeks, dark circles, diminished skin tone, puffiness under the eyes, and more.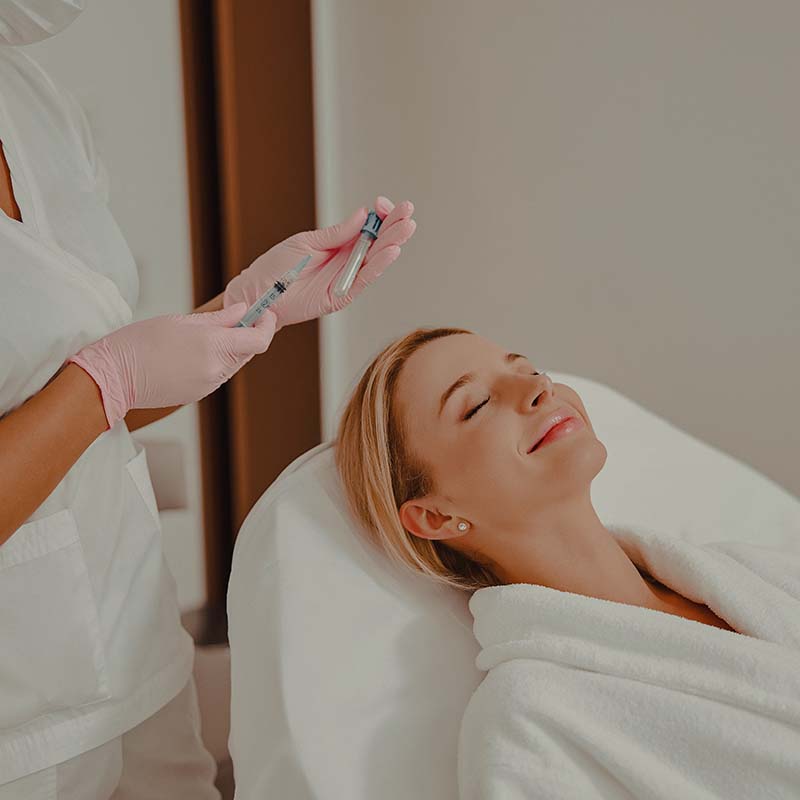 How PRP Platelet-Rich Plasma Treatment Enhancer Works
During PRP for skin regeneration, your blood is drawn and then put into a centrifuge machine to concentrate and separate the blood. After the blood is separated, the platelet-rich plasma is drawn into a syringe and injected into the areas of the skin that need skin regeneration. Once injected, your body will increase the production of collagen and elastin, which promotes stronger skin regrowth for more luminous and healthier skin.
BENEFITS OF PRP Platelet-Rich Plasma Treatment Enhancer:
Uses your own blood to promote skin regrowth
Minimal downtime
Results within weeks
Natural-looking results
PRP Platelet-Rich Plasma Treatment Enhancer IS USED TO TREAT:
Wrinkles and creases
Saggy skin
Uneven complexion
Hollow cheeks
Drooping eyelids
Puffiness under the eye
Loss of facial volume
Dullness of the skin
FREQUENTLY ASKED QUESTIONS
Is there any downtime associated with PRP?
One of the best parts about PRP is that there is little-to-no downtime
When will I see results?
Patients usually see results within a few weeks if the proper post-treatment regimen is followed and the correct products are applied.
How long do my PRP results last?
Results last as long as 18 months.
Is PRP painful?
In general, PRP injections are not painful. This may vary depending on the patient or on the area of the body that is being treated.

Clinician's Tip
Pair your next treatment with;
START YOUR SKIN JOURNEY
Discover the root cause of your skin concerns, not just the symptoms.
Drawing on our extensive experience with therapeutic treatment options, our clinical aestheticians will thoroughly evaluate your skin to create a custom-blend treatment plan. You'll also get recommendations for an at-home skincare regimen, which includes medical-grade products available exclusively at Honey Skincare Studio.