Growth Factors Treatment Enhancer
Core Recovery Complex is Honey Skincare Studio's go-to post-treatment serum. It helps encourage the rapid recovery of treated skin and greatly reduces downtime.
TaC Clinical Core Recovery Complex is an unrivaled serum of highly concentrated, targeted growth factors and cytokines formulated to aid in the recovery of the skin following Honey Skincare Studio skin procedures.
This patented technology is the skincare industry's most advanced and superior growth factor protein. Its application post-treatment can dramatically reduce downtime, aid in cellular regeneration, and encourage collagen and elastin production.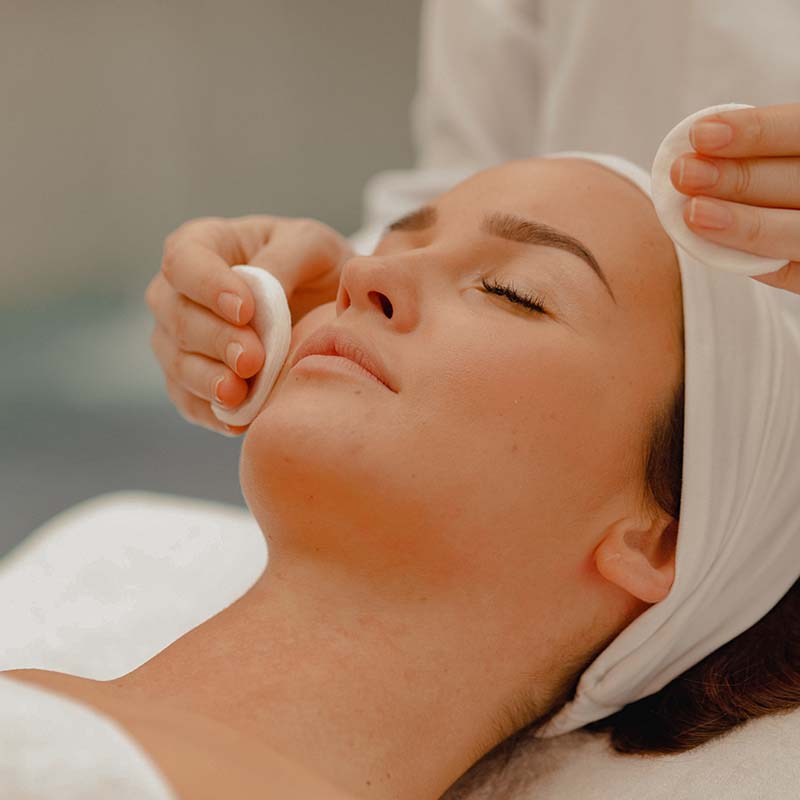 How Growth Factors Treatment Enhancer Works
After receiving a Honey Skincare Studio laser treatment, such as microneedling or HALO Laser Skin Resurfacing, Core Recover Complex is applied to the treated skin for the best healing results. Your Honey Skincare provider will gently apply this high-quality product to your skin at the end of your appointment and will either use all of it or send you home with some to apply a few hours later.
BENEFITS OF Growth Factors Treatment Enhancer:
Speeds recovery time
Reduces inflammation
Minimizes irritation
Reduces redness and heat
Helps improve the appearance of aging, damaged, and post-procedure skin
Growth Factors Treatment Enhancer IS USED TO TREAT:
Skin after ablative skin procedures
Texture and aging skin
FREQUENTLY ASKED QUESTIONS
What are the key ingredients in this product?
– HPL Human Fibroblast Conditioned Media
– Tetrahexyldecyl Ascorbate
– Tocopheryl Acetate
Does the application of Core Recovery Complex hurt the skin?
No, the application of Core Recovery Complex does not sting, tingle, or cause physical discomfort in any way. It is a high-quality product that delivers a 99% concentration of targeted anti-inflammatory growth factors to the skin, acting as a soothing and hydrating serum.
Is Core Recovery Complex a daily skincare product?
No, Core Recovery Complex is used only once right after your treatment and is not a regular skincare regimen product.
Is Core Recovery Complex included with microneedling or other treatments?
No, this serum is an additional cost.

Clinician's Tip
Pair your next treatment with;
START YOUR SKIN JOURNEY
Discover the root cause of your skin concerns, not just the symptoms.
Drawing on our extensive experience with therapeutic treatment options, our clinical aestheticians will thoroughly evaluate your skin to create a custom-blend treatment plan. You'll also get recommendations for an at-home skincare regimen, which includes medical-grade products available exclusively at Honey Skincare Studio.